Miracle Ford is the Only Place to Go for Ford Service in Gallatin, Hendersonville, Mount Juliet, Lebanon or Portland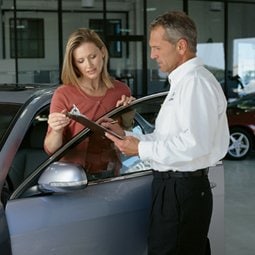 We all know that in order to get the best out of our vehicles, it means taking care of it. We here at Miracle Ford not only provide you with new and used vehicles, but also a full service center that meets the repair and maintenance needs for all your vehicles here in Gallatin, TN, and when you stop in for service with us, you'll get a thorough and comprehensive job completed by our highly-trained staff.
That's because we have team members who have years of experience working on Ford and other vehicles when it comes to repairs, and our service center has the latest technology, equipment, while we only use the finest auto parts to get the job done and diagnose any potential issues. You can count on us for Ford auto repair, because of the resources at our disposal, and the best way to ensure your Ford runs at its highest quality is to see the people who know how to work on your vehicle best.
That runs the spectrum from engine repair and other big repairs for your vehicle like body shop work, but also, we make sure that the simple maintenance is taken care of, too. Whether it's an oil change, tire rotation, transmission work, wheel alignments and balancing, and other standard maintenance, we're here to do it, and in a timely manner so you can continue to enjoy the drive without waiting for your vehicle to be serviced all day.
Needless to say, we have you covered for car and truck repair here in Gallatin along with the Hendersonville, Mount Juliet, Lebanon, and Portland, TN areas and are here for all your Ford service needs. If you have any questions or would like to schedule an appointment with us, feel free to reach out today, and make an appointment online, or via phone and we'll be sure to provide you with top-notch repair and maintenance on your vehicle soon!