Ford Parts and Accessories Are the Best Options for Drivers in Gallatin, Hendersonville, Mount Juliet, Lebanon and Portland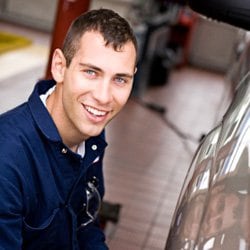 You vehicle relies on auto parts. They all work together to make your Ford go, and keep you on the road by functioning at a high level. The moment a part stops performing its intended responsibility, getting it replaced is the first thing you should do, and with routine maintenance and service, we here at Miracle Ford can help you with that. We also can help with our parts department here, providing all the right parts and accessories you need to keep your Ford a Ford.
With the right parts from us at Miracle Ford, you can trust that your vehicle integrity is going to remain high. When you don't use the right parts for your Ford, or any other vehicle brand for that matter, you can see a reduction in quality. That's why it's important to come to the source, as we'll have the biggest parts network, and can set you up with quality right from Ford.
Whether you're searching for parts for your brakes, or need some new parts for your exhaust, spark plugs, or some new windshield wipers, we've got you covered with those and plenty more. If you'd like to learn more and find any parts for your Ford, our team here in Gallatin, TN would be more than happy to help you find what you need and provide you with more details. We're here to do the ordering and make sure that your parts are successfully installed, so don't hesitate to reach out today!